Four Seasons Crisp Omelette
Created on Feb. 5, 2016, 2:09 p.m.
Crisps are loved around the world - Pizza is loved around the world - but the humble omelette still hasn't found its time in the spotlight. That is all about to change when these three worlds collide in a creative culinary compassion.
6 Medium Eggs (only 3 shown in picture...)
100ml Milk
25g of butter
2 shallots
3 cloves of garlic
1 packet of Monster Munch Flamin' Hot
1 packet of Hula Hoops Original
1 packet of Kettle Chips Sea Salt & Crushed Black Peppercorn
1 packet of Something Else... (Pastino's Tomato & Sweet Basil?)
25g Parmesan
I know basically no-one outside of the UK is lucky enough to be able to buy crisps as tasty as Monster Munch, so if you live outside of the UK obviously feel free to replace these crisps with whatever inferior brands you can find on your local supermarket shelves.
Start by breaking all of your eggs into a mixing bowl. Try not to get too much shell in there. Add a healthy dose of milk to bulk it up. Add salt, pepper, parsley, paprika, and a little Cayenne pepper. Whisk it all together with a fork.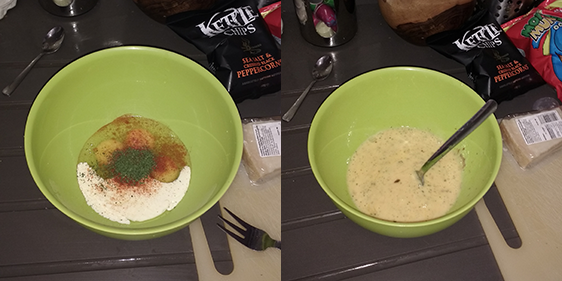 Grate the life out of a chunk of Parmesan.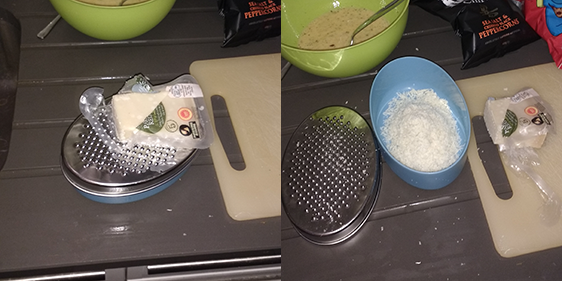 Finely chop up the shallots and garlic.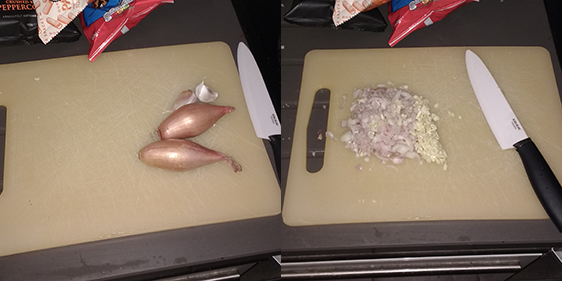 Melt some delicious butter in a pan and fry the shallots and garlic for a few minutes until soft. Turn the heat off and put the onion and garlic to the side for a little while.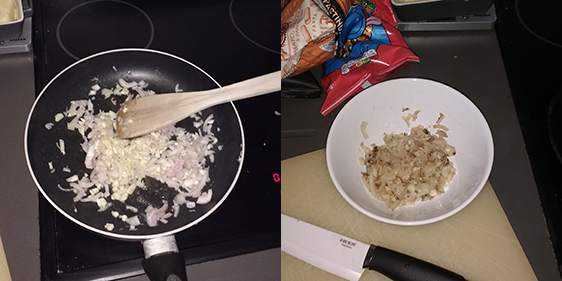 Lay out the crisps into seasonal quarters in the frying pan. Obviously the seasons are as follows: Summer - Monster Munch, Spring - Hula Hoops, Winter - Kettle Chips, Autumn - Pastino's. Finally add the onions and garlic on top.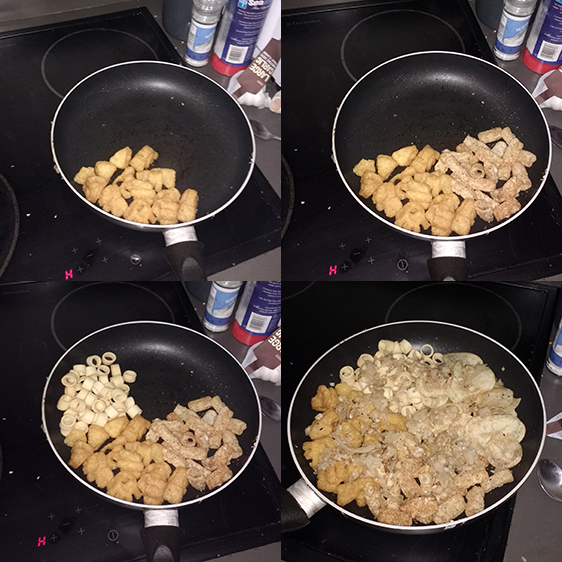 Pour the egg mix over the top trying to cover as much surface area as possible. If you don't have enough egg mix to cover it consider adding some milk. Put on a low heat and cook slowly for 15 minutes or so. Give the pan a wiggle to get an approximate idea of how solid the omelette is. When the omelette is just starting to solidify on top, add the grated cheese.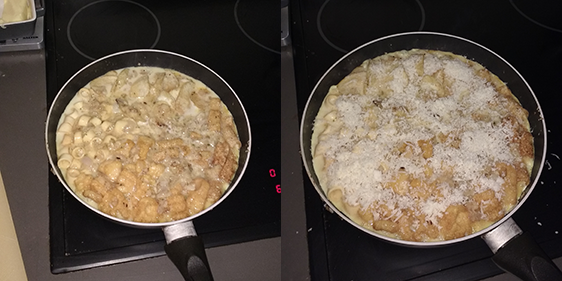 Finish under the grill - make sure all of the top is cooked nicely.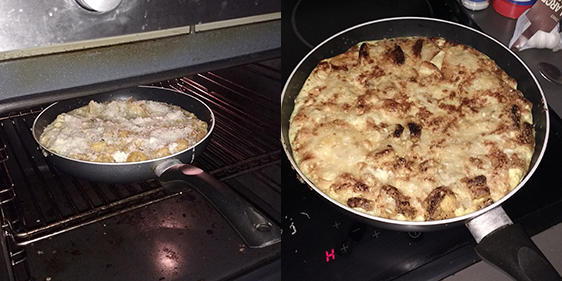 Enjoy your beautiful Four Seasons Crisp Omelette.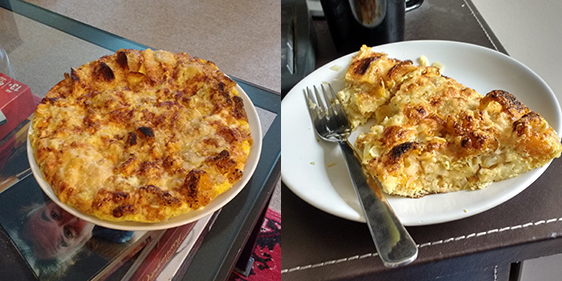 Final Verdict:
Very weird - felt a little ill afterwards - taste was okay. The best section was Monster Munch. The worst section was Pastino's. Consider replacing those. Kettle Chips remained pretty nice and firm. Hula Hoops just dissolved.
Probably would not make again...